SUPER BOWL HOST COMMITEE
Video Park
SOUND DESIGN
MOTION DESIGN
VIDEO EDITING
ANIMATION
3D
Client: Super Bowl Host Committee
Agency: LeadDog Marketing (CSM)
Year: 2014
The 2014 NY/NJ Super Bowl Host Committee came with the idea of using their space at Super Bowl Boulevard (35th street & Broadway) to highlight the wonders of New York State. An immersive audiovisual experience that delighted tourists and New Yorkers alike. The Video Park allowed them to experience first hand what it feels to fly over NYC, ski down White Mount in the Adirondacks, kayak through Lake Placid, ride a train through the Hudson Valley, people watch in Soho or drive from Harlem to Downtown Manhattan in less than 10 seconds.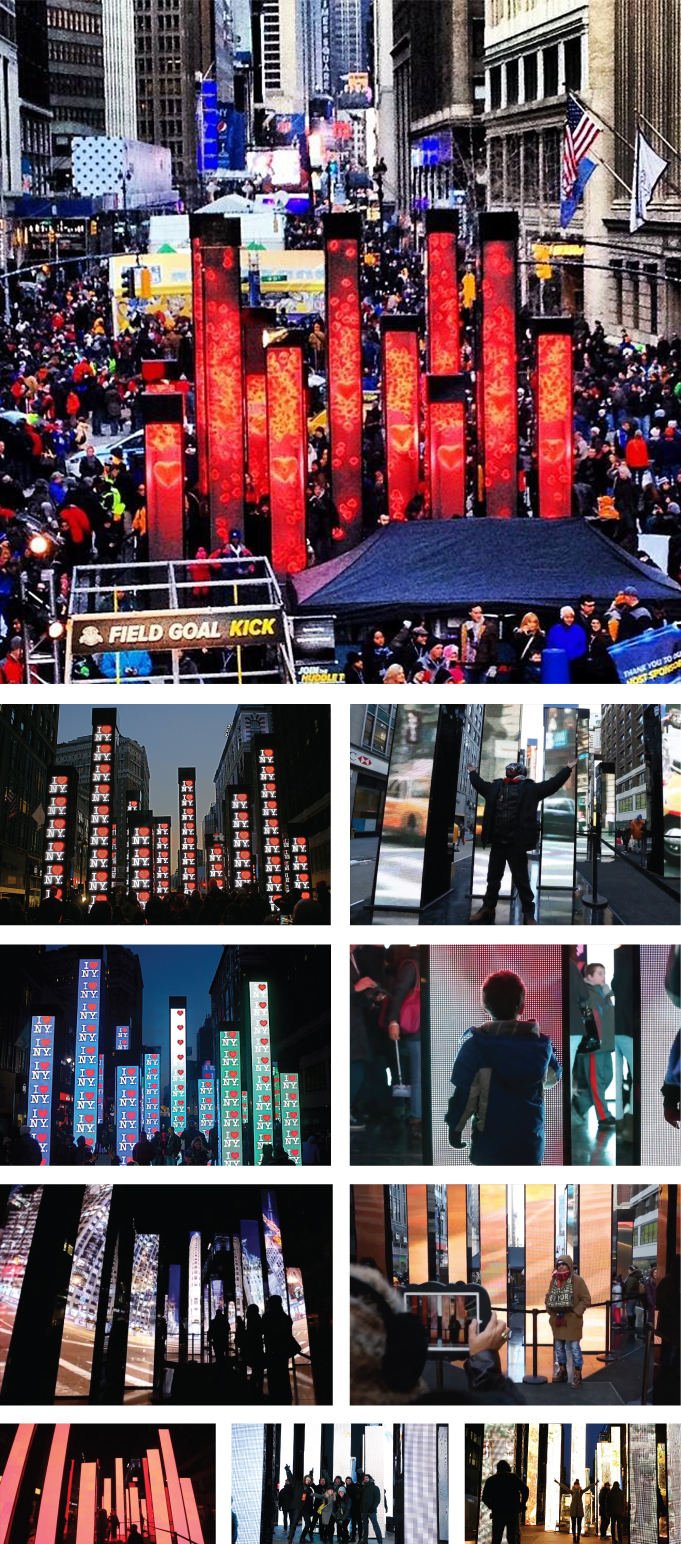 CREDITS
Original concept and creative direction: Gaspar Guerra
Motion graphics: Pablo Gnneco and Nico Roxe
3D animations: Nico Roxe and Pablo Gnneco
Editing: Gaspar Guerra, Juan Forero, Nico Roxe and Ignacio Linares
Music and Sound FX: Nico Roxe
Soundtrack consultant: Adriano Clemente
Environment design: Joshua Weisberg, Carter Schwarsberg, Pablo Gnecco and Gaspar Guerra
Production: Elena Nicolaidis & Jonathan Rossi
Technology: WorldStage Inc.


---