Rosa Apátrida
FREE
MY
BODY
VIDEO EDITING
MUSIC VIDEO
ART DIRECTION
VIDEOGRAPHY


ROSA APATRIDA

BERLIN 2015


I recorded a fourth-minute music video for Rosa Apátrida's single 'Free My Body,' co-directed and edited in 2015 for the release of their limited edition tape.

The aesthetics of the video, including the photography, lighting, and type of editing, were based on early 80's industrial and synthpop styling.

As part of the band, we wanted to transmit their analog and minimalist sound into the video; what better than a cold black and white, clean cuts with a nostalgic and aggressive rhythm.

—For more information about the band, please visit:


---
︎︎︎

[Stills]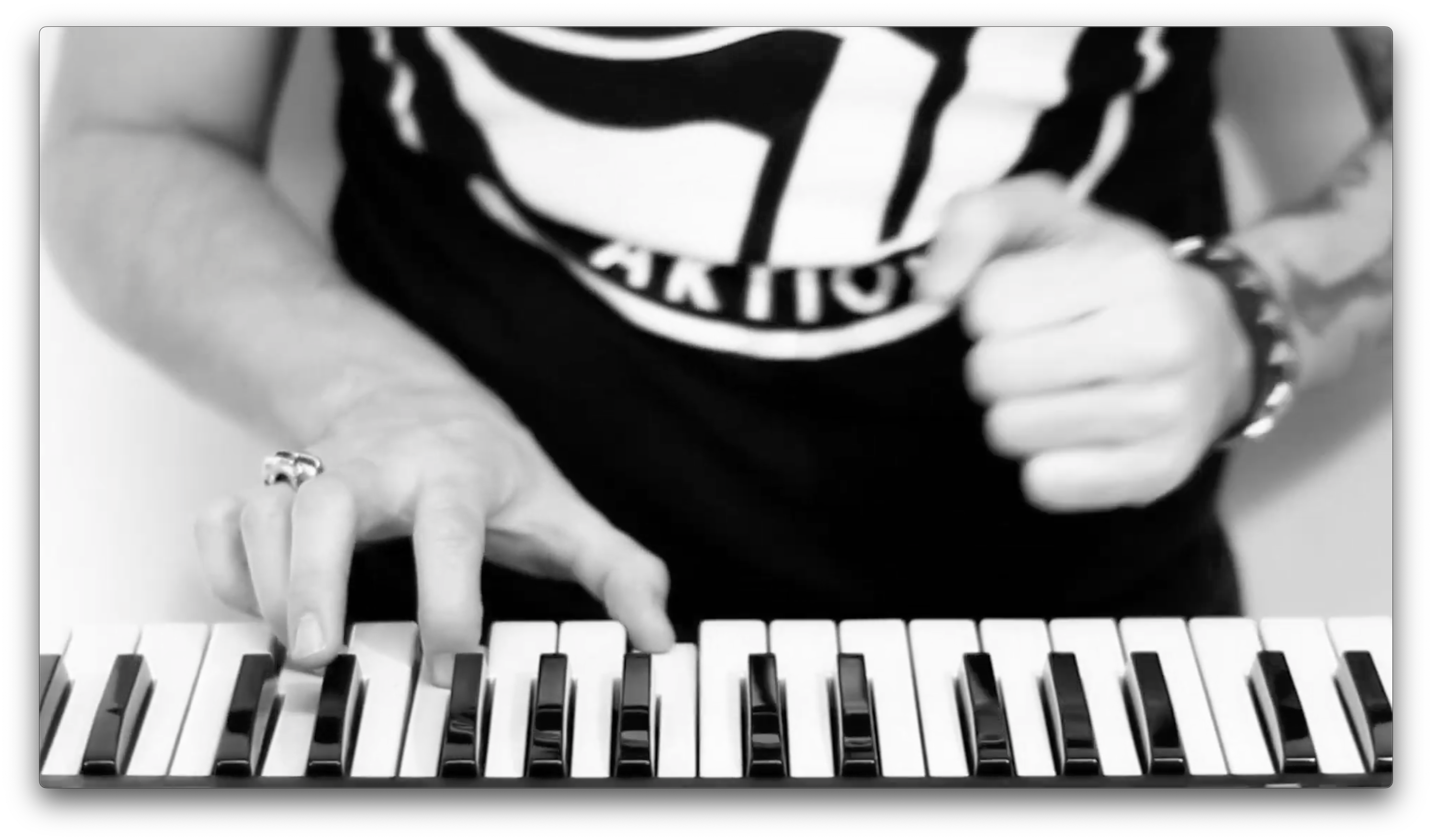 ---
CREDITS
Song: Free My Body
Artist: Rosa Apatrida
Release Date: Berlin, March 2015
Youtube link: https://www.youtube.com/watch?v=h4FATea6DLg

Rosa Apatrida's members are :
Elektra KB - Vocals
Nico Roxe - Synths + Strings
Jamie Weiss - Synths + Vocals

Directed by Elektra KB, Nico Roxe and Jamie Weiss
Cinematography Jamie Weiss and Nico Roxe
Editing by Nico Roxe

Recorded and Mixed by Nico Roxe
Digital-to-analog audio mastering by Nicolás Zúñiga - DeadWax Records

Liste the song here: - https://rosaapatrida.bandcamp.com/tra... - https://open.spotify.com/track/3vWpFb...